Beskrivning
LINK II USB NÄTVERKSBRYGGA MED EGEN KLOCKA
LINK II är en digital ljudbrygga som accepterar musikfiler som "strömmas" från internet och prenumerationstjänster (som Spotify, Tidal, Qobuz etc.) eller musikfiler som du kanske redan äger och länkar dem till ditt HiFi-system.
Stack Audio har alltid varit fokuserad på källenheter, trots allt är det där allt börjar.
Introducera brus och förvrängning i början av uppspelningsprocessen, det skadar och stör vår njutning av musiken, som ett resultat har LINK II byggts från grunden för att ta bort oönskat ljud. Din favoritmusik låter mer realistisk och uppslukande. LINK II: s nya klocka har 50% lägre fasbrus i kontrast till sin föregångare, Stack Audio's LINK.
En unik funktion är "Detox", som renar USB signalen till din DAC
CNC fräst hölje
Egen klocka för mindre jitter
Fungerar med flera protokoll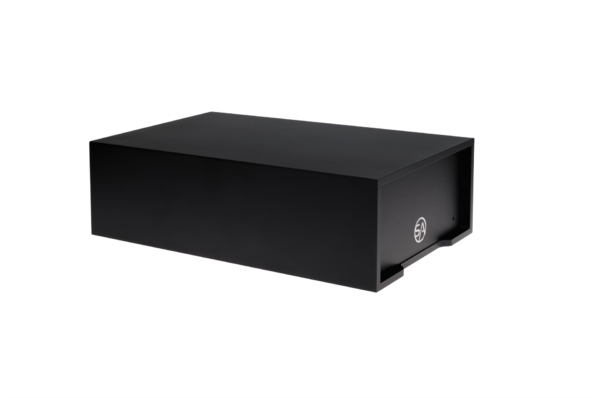 I detta paket ingår en separat linjär strömmatare (PSU).
Power supplies are essential to energise circuits and make electronics work. Everything starts with power. However, if they are not implemented well, they can add noise and distortion. The LINK II's advanced digital processors are powered by uniquely designed, exceedingly low noise, multi-stage power circuitry.
Three independent switching regulators are synchronized to the audio clock. This ensures that the fluctuations of the switching circuit are in time with that of the audio clock reducing fluctuations and noise interference.
Nine organic low resistance capacitors help filter and purify the power.
A triple linear regulated circuit purifies remaining noise.
The USB audio output and clock circuit has its own independent power rail.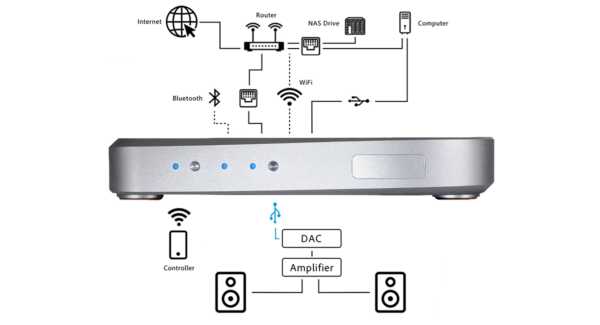 The clock system is the heartbeat of any digital system, it manages and creates a mathematical reference for the various protocols to work from, be that Ethernet or USB.
In our world, that of digital audio file playback, multiple clocks, all running at different speeds tend to cause noise and jitter problems. We typically hear this as it gives an edgy or brittle quality to the sound.
The accuracy and reliability of the clock system, therefore, has a direct influence on the performance of the product.
The LINK II uses an ultra-low phase noise oscillator. Here at Stack Audio we went to great lengths to extract the absolute performance from this clock. It starts by powering it with an exceptionally clean supply. In addition to this, we synchronised the ethernet, USB and the PSU to the audio master clock resulting in one coherent and extremely accurate device.
This ensures that the fluctuations of the switching circuit are in time with that of the audio clock reducing fluctuations and noise. The three independent switching regulators are synchronized to the audio clock, thus when the PSU switches frequencies it is in time with the master audio clock removing clashes and interference.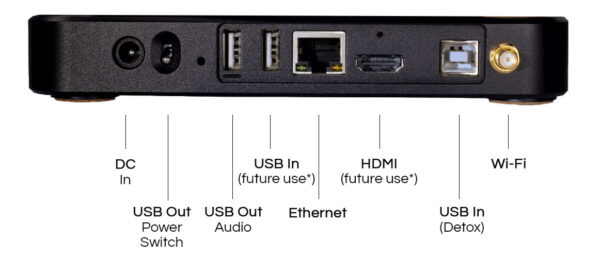 The LINK II is a pure digital system housed in a thick CNC machined aluminium case enclosed with EMI absorbing material. This ensures noise does not escape and enter the analogue domain nor does noise enter and affect the clock circuit.
The LINK II is designed to be as easy to use as possible. You do not need to download new software or learn a new control app to make it work, you can continue to use your favourite and familiar software to control and send music to the LINK II. Afterall companies like Roon, Audirvana, Spotify, Tidal etc. have already invested considerable resources into delivering world class software, which most of us already know how to use.
The LINK II works as an endpoint for the following protocols/programs
Roon
Audirvana
Squeezelite
UPnP/DLNA
Airplay® (Shairport-Sync )
Spotify® (Librespot)
HQPlayer
Type: Streaming bridge
Streaming protocols: Roon, Audirvana, Squeezelite, UPnP/DLNA, Airplay (Shairport-Sync), Spotify (Librespot), HQPlayer (coming soon)
Inputs: Ethernet, USB, Wi-Fi, Bluetooth
Supported File Formats: FLAC, Apple Lossless (ALAC), WAV, AIFF, MP3, AAC (in M4A container) MQA (only if DAC supports unfolding), DSF (DSD), DIFF (DSD), DoP (DSD)
Supported Digital Formats: PCM from 44.1kHz to 384kHz in 32Bit, DSD64, DSD128, DSD256
Control Software:, OpenHome compatible control software (BubbleUPnP, Mconnect Kazoo etc), Roon
Dimensions WxHxD: 174 x 25 x 140mm
Weight: 1kg (without external power supply)
Enheten har stor flexibilitet. Se exempel hur denna är placerad i nätverket i demoanläggning hos Lukase Audio med blockschema
 Läs recensionen i EAR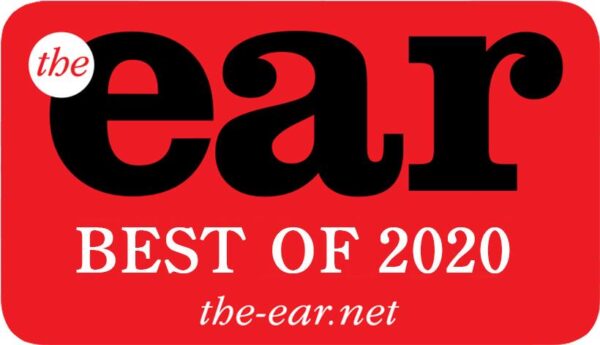 För mer information via tillverkarens hemsida
Vilken mjukvara skall jag använda?